Lacromin® – Recombinant human holo-lactoferrin
Recombinant holo-lactoferrin for improvement in performance of select cell culture systems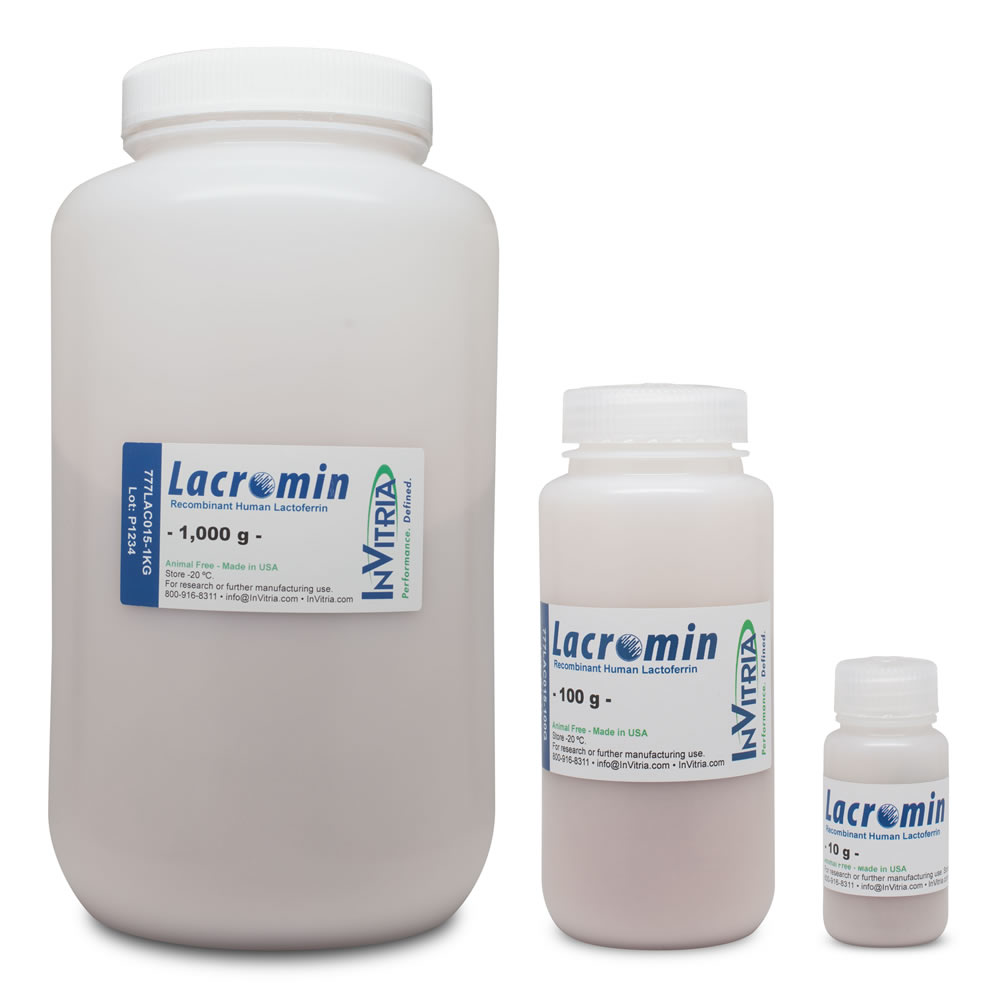 Product Name: Lacromin® – Recombinant human holo-lactoferrin
Product Number: 777LAC015
Product Form: Powder
Product Description
Lacromin® is a cell culture media supplement that increases cell growth while protecting cells from apoptosis (programmed cell death) in select cell types via activation of specific cellular signaling similar to that of Insulin-Like Growth Factor (IGF). Lacromin is particularly well-suited as a cell culture media supplement for CHO and HEK cells and select primary and pluripotent cell types.
Advantages
Manufactured in the United States, in a tertiary-level, animal component-free, ISO 9001:2015 certified facility

Raw materials, manufacturing equipment, and packaging are certified animal-free
Host manufacturing system is of non-animal and non-human source
Complete supply and manufacturing chain is owned and operated by InVitria

Supplied as a lyophilized powder
See the Terms page for more information about the trademarks and patents that cover this product.
Customer Feedback (0)
Feedback